Ça y est la V4 Standalone est annonçée par La Team Apollo, donc bientôt chez RELEC.
News November 08: Pressez-vous pour commander, elle arrive dans un court délai!  Please order, she arrives in a short time!
http://apollo-core.com/knowledge.php?b=1&note=23461
Quelques informations supplémentaires du côté de RELEC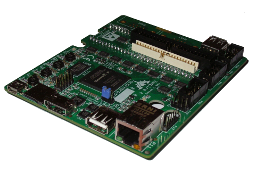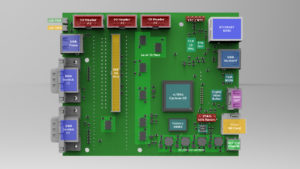 Spécifications:
Standalone « New compatible AMIGA »
Apollo 68080 CPU
Performance is application dependent: up to ~ 1000MHz 68030 / 500MHz 68040 / 250MHz 68060
512 MB DDR3 Fast Memory
11,5 MB chipRAM
Dual Flash Chips
FastKick
Super-AGA GFX Core : Truecolor DIGITAL VIDEO OUT
FastIDE/CompactFlash Controller 13MB/sec
SDcard for Data exchange
2 USB
2 DB9
1 HDMI
RJ45 100BaseTX Ethernet (en dev.)
Expansion ports (e.g. Wifi Module)
Contrôleur IDE 44 pins 2.5
Nous vous proposons le pack au prix le plus bas constaté, soit CHF 600 / EUR 560
Pour ce prix vous recevrez chez nous:
la Vampire V4 autonome sera livrée dans ce boitier en aluminium dédié par la Team Apollo. Celui-ci respecte les normes sur les champs électromagnétiques et radiofréquences.
Une adaptateur d'alimentation USB 5V=/2A
Les options disponibles:
Interface USB Blaster   CHF 13.-
Adapteur Compact flash « CF » et câble 2,5    CHF 18.-
Clavier USB compatible « norme suisse CH1-2 » Qwertz    CHF 20.-
Souris USB compatible     CHF 20.-
Carte mémoire CF 32Go incluant CofinOS & Software    CHF 70.-
Vous pouvez acheter vous-même le matériel périphérique compatible selon la liste publiée sur le wiki apollo team
Vous décidez de changer de boitier (p.ex. Plexlaser.de) selon votre choix et à vos risques est périls!!!
La page dédiée à la commande se trouve ici. Ceux qui son inscrits seront contactés directement par nos soins. Si vous avez des questions, n'hésitez pas à nous écrire.
Traduction anglaise /english
We offer you the pack at the lowest price noted, i.e. CHF 600 / EUR 560
For this price you will receive:
the Vampire V4 will be delivered in this aluminium case dedicated by the Apollo Team. It complies with the standards on electromagnetic and radiofrequency fields.
A USB 5V=/2A power adapter
The available options:
USB Blaster interface   CHF 13.00
Compact flash adapter « CF » and cable 2.5   CHF 18.00
USB keyboard compatible « Swiss CH1-2 » Qwertz  standard   CHF 20.00
USB mouse compatible   CHF 20.00
32GB CF memory card including CofinOS & Software CHF 70.00
You can buy the compatible peripheral equipment yourself according to the list published on the apollo team wiki
You decide to change the housing (e. g. Plexlaser.de) according to your choice and at your own risk is dangerous!!!!
Please order with this dedicated page. Those who have placed a pre-order will be contacted directly by us. If you have any questions, please do not hesitate to write to us.